HRA Oak Brook December Event
December 12, 2017 @ 4:00 pm

-

8:00 pm

CST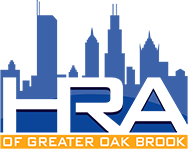 Join HRA of Greater Oak Brook for a Holiday Roundtable Event with four subject matter experts, who will lead a 15-20 min. discussion on each of the following topics:
Erich Kurschat, Harmony Insights will lead a discussion on: Taking Control of the Job Search Process

Cindy Risetter Meding, Executive Strategies Group will lead a discussion on: Difficult Coaching Conversations: Success Stories and Lessons Learned
Joy Lynn Hyer, Management Association will lead a discussion on: Changing Workforce: Employee, Contractor, Intern or Volunteer?
Mysi DeSantis, GovTempsUSA will lead a discussion on: Recruiting in the Digital Age
Each subject matter expert will move from one table to another so you can experience and interact with each topic and conversation.
Afterwards, we hope that you'll join us for cocktails and appetizers to celebrate the holidays and the close-out of 2017!