HRHotSeat Chicago Mastermind 43
February 20 @ 6:00 pm

-

7:30 pm

CST

Free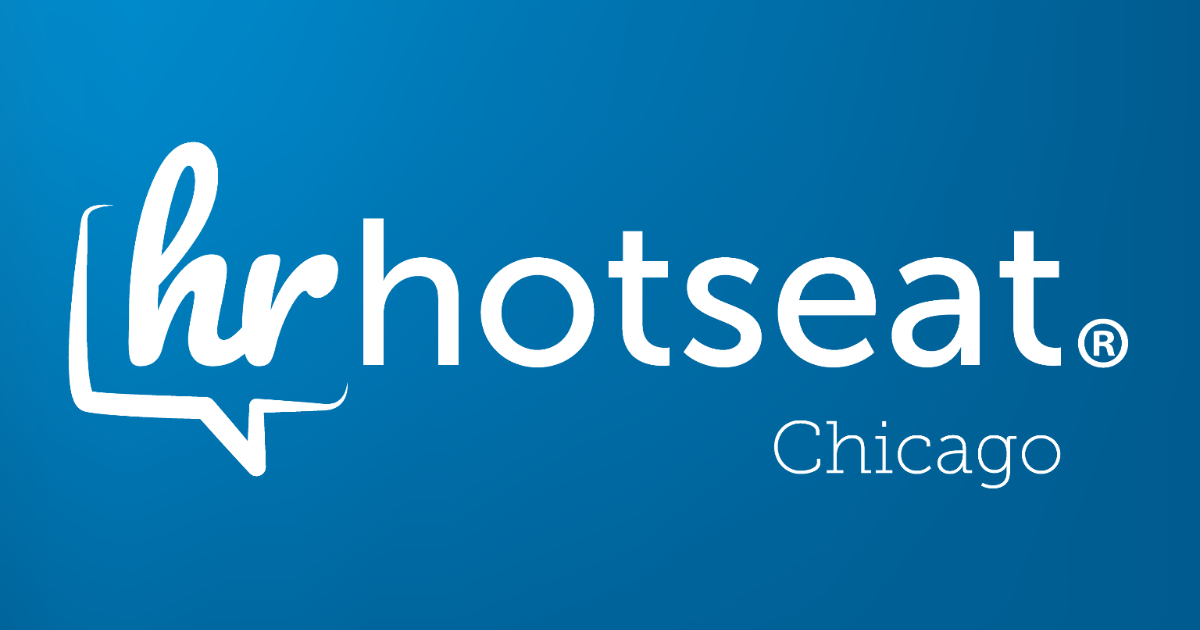 REGISTRATION REQUIRED
Fee: $0
Facilitated by: Erich Kurschat, Harmony Insights
Presented by: Harmony Insights

RSVP today for HRHotSeat Chicago mastermind 43, hosted this month by Foley & Lardner LLP.
NOTE: Members who propose hot seat topics, volunteers, and current sponsors are given priority consideration when a waitlist forms.
Arrive by 5:30pm to participate in the following pre-event special interest discussions:
Emerging Leaders Circle
Job Transition Circle
Talent Acquisition Circle
Technology Circle
NOTE: HRHotSeat Chicago Circles are open to all, but intended for members who have needs/expertise/responsibility in these specific areas.
This program is valid for 1.0 PDC toward SHRM-CP and SHRM-SCP recertification.
Sponsorship opportunities are available to companies wishing to support this and other chapter events.
I can't wait to welcome you for another memorable evening of meaningful connection and actionable conversation.
---
DON'T BE A NO-SHOW!
We understand that plans change. Follow these instructions to cancel your registration ASAP if you become unable to attend the upcoming event…
1. Click on the Payments & History tab within your Accounts + Settings.
2. Click the pencil icon to the left or your name under the upcoming event.
3. Scroll to the bottom of the following page, select the More Actions dropdown, and select Cancel This Registrant.
---
SECURITY
All guests must register for the group and RSVP in advance so that building security may anticipate their arrival. All guests must be able to present valid, unexpired, government-issued photo ID.
---
SPREAD THE WORD
LinkedIn: Just RSVP'd to join Erich Kurschat of Harmony Insights & other #HRHotSeat pros at Foley & Lardner LLP on 2/20! #HR #HumanResources #networking HRHotSeat.com
Twitter: Just RSVP'd to join @HarmonyInsights & other #HRHotSeat pros at @FoleyAndLardner on 2/20! #HR #HumanResources #networking HRHotSeat.com
Facebook: Just RSVP'd to join @HarmonyInsights & other #HRHotSeat pros at @FoleyLardner on 2/20! #HR #HumanResources #networking HRHotSeat.com
---
WAITLIST
Members who end up on a waitlist will be moved to the attendee list (and notified via HRHotSeat.com) if/when space opens up. Entry is not guaranteed for anyone not on the official attendee list.
---
WHAT TO EXPECT
1. The facilitator will introduce all attendees to the history, format, recent news, and current sponsors of the HRHotSeat Chicago inclusive mastermind community.
2. We will divide into smaller groups.
3. Select attendees will be invited to describe real-life HRHotSeat challenges that they currently face. Each group will then brainstorm questions, solutions, ideas, resources, and connections to help solve the presented challenges.
NOTE: HRHotSeat topics must be submitted with your event registration and approved in advance of the upcoming event by the event organizer. Please take a moment to review the HRHotSeat Criteria and include a proposed topic with your registration!
4. Attendees will reconvene for a brief recap of HRHotSeat challenges presented and closing thoughts from the facilitator.
5. Additional time may be spent networking or talking further about the presented challenges.
---
TIPS FOR SUCCESS
1. Always bring government photo ID with you to HRHotSeat events, in case required by building security.
2. Arrive on time to get the most out of the event and honor your fellow attendees.
3. Participate! Mastermind conversations are only valuable to the extent that attendees involve themselves in the process of presenting and solving challenges.
4. Bring business cards to share with fellow attendees.
5. Invite fellow HR professionals to register for HRHotSeat Chicago and attend the upcoming meetup with you!
---
By attending the upcoming event, you agree to allow the event organizer the right to capture and use images of you, or your likeness, in future HRHotSeat promotional materials.
---