HRA of Greater Oak Brook breakfast workshop
January 14 @ 7:30 am

-

9:30 am

CST

$30 – $60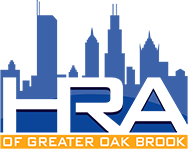 NOW YOU'RE SPEAKING MY LANGUAGE: THE ART OF WORKPLACE INFLUENCE
Presented by: HRA of Greater Oak Brook
Successful HR leaders embrace effective communication as a competitive edge. However, little is possible without a common language for navigating the inevitable differences in personality style that we encounter along the way. This workshop will provide a framework for uncovering and leveraging the diverse strengths and preferences that drive collaboration, encourage productivity, and increase professional influence at the office.
Registration & Networking – 7:30AM
Breakfast & Announcements – 7:45AM
Program Begins – 8:00AM
Program Concludes: 9:30AM
ABOUT THE SPEAKER
Erich Kurschat with Harmony Insights
Erich Kurschat (linkedin.com/in/erichkurschat) is the owner of Harmony Insights LLC (HarmonyInsights.com), a company that helps organizations and consultants leverage the DiSC personality assessment.  He is also the founder of HRHotSeat (HRHotSeat.com), a licensed mastermind community of real HR pros solving real HR problems.  Erich draws from a broad range of experiences as a corporate HR professional, a public speaker, a career coach, a classical musician, and a proud introvert to inspire others toward meaningful work and productive workplace relationships.
TICKETS
$40.00 Member Ticket
$30.00 Earlybird rate before January 14
$60.00 Non-Member Ticket
$50.00 Earlybird rate before January 14